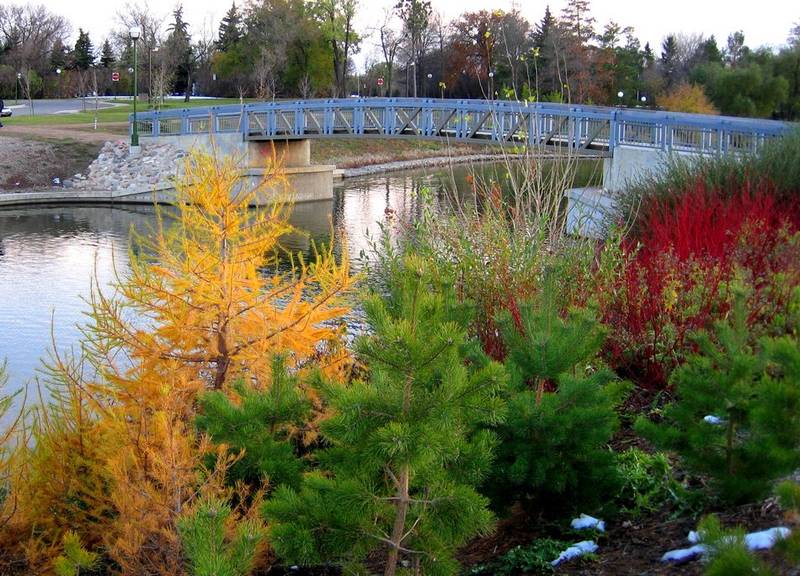 Do you want to know more about Wascana Centre? Learn all about Wascana's vibrant past and proposed developments for the future, the by-laws that regulate and protect the users of the Centre, career possibilities, and much more!
Wascana Centre is shared by many different people for many different purposes. Please keep other users in mind and enjoy the Centre in a caring, safe and productive manner so everyone may benefit from its beauty.
Wascana Centre is a 930 hectare area in the heart of Regina, established by an act of the Saskatchewan Legislature, The Wascana Centre Act, in 1962.
The Act united the Province of Saskatchewan, the City of Regina, and the University of Regina to form a separate corporate body, The Wascana Centre Authority.
Wascana Centre Authority consists of an eleven-member Board representing the three participating parties. Five Members are appointed by the Lieutenant Governor in Council, three by the City of Regina, and three by the University of Regina. This Board sets the policies for Wascana Centre Authority in accordance with the purposes for which it was established.
The current Members of the Board appointed by the Government of Saskatchewan are Russ Marchuk, Al Nicholson, Rodney Sieffert, Wayne Clifton, and Richard Murray. Board Members appointed by the City of Regina are Mayor Michael Fougere, Councillor Barbara Young, and Councillor Mike O'Donnell. The University of Regina has appointed President and Vice Chancellor Dr. Vianne Timmons, Dale Schoffer, and Nelson Wagner.
The Purpose of Wascana Centre Authority is to ensure that an area surrounding Wascana Lake in the City of Regina, known as Wascana Centre, be devoted to the:
development of the seat of government
enlargement of educational opportunities
advancement of cultural arts
improvement of recreational facilities
conservation of the environment