Events
---
Snoga
January 16, 2022 - 11:00 am – 12:00 pm
2900 Wascana Dr.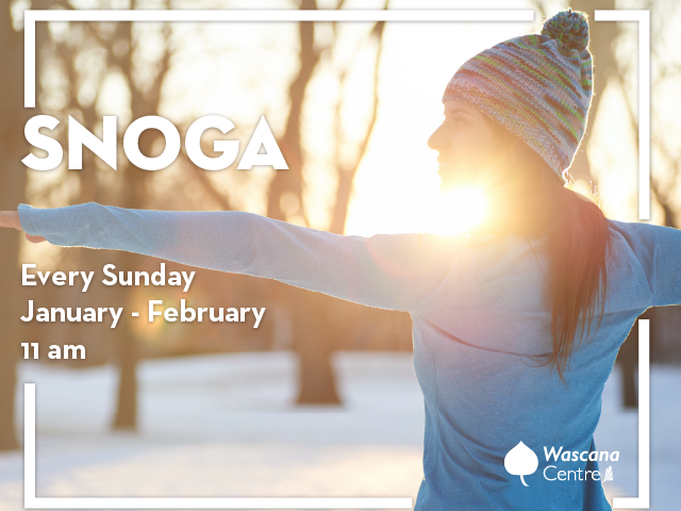 Join us every Sunday at 11 a.m. for a free Snoga (yoga in the snow) class with Colin from Bodhi Tree.
Make sure to dress appropriately. No mat required.
Hot chocolate and tea available. Extra credit if you bring your own mug.
Tips:
- Wear a long shirt that you can tuck in or a jacket that is long so snow doesn't get down your pants when laying down
- Wear waterproof mittens
- Wear warm footwear and socks as this is the coldest part of your body
Proof of vaccination or negative test is required for anyone using Wascana Place to warm-up. Snoga class is located behind the building.
View All Events