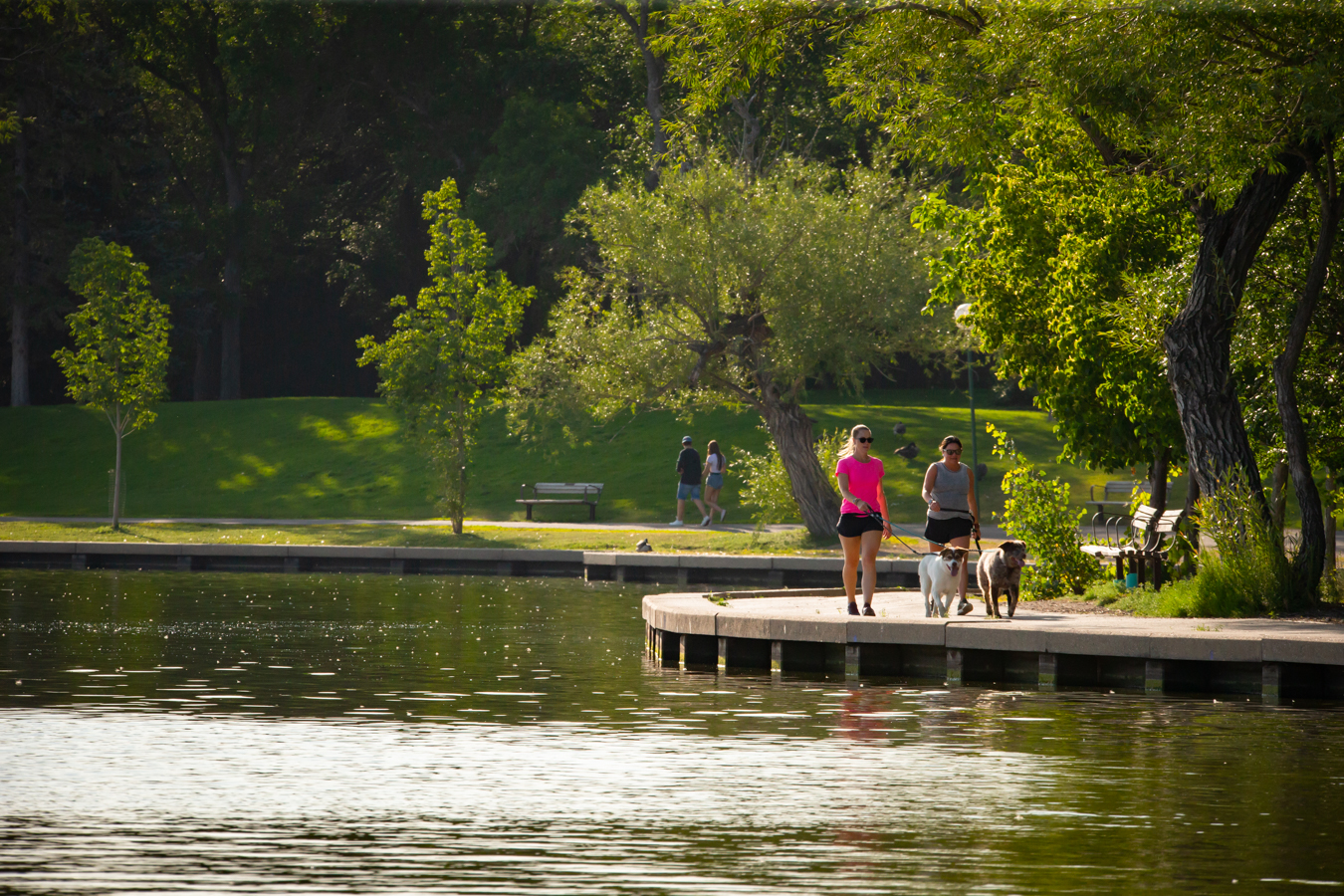 Wascana Centre is on the traditional lands of Treaty 4 territory, the original lands of the Cree, Ojibwe, Saulteaux, Dakota, Nakota, Lakota, and on the homeland of the Métis Nation.
Wascana Centre is internationally known as a beautifully landscaped park surrounding a 150-hectare lake located in the heart of Regina. It was established in 1962 to be a place for recreation and beauty.
Wascana Centre includes 2,300 acres of urban land that provides countless functions and services to tenants, landowners and community resulting in an area of immeasurable value as a place of work, education, recreation and natural preservation.
The centre is recognized as one of the top tourist and resident attractions in the province and many other attractions are within the centre's boundaries such as Candy Cane Park, the Royal Saskatchewan Museum, the Saskatchewan Science Centre, MacKenzie Art Gallery, etc.
Wascana Centre is home to 8.7 kilometres of paved pathways and 5.6 kilometres of natural paths, recreation and play area as well as the Habitat Conservation Area with a marsh ecosystem, promoting healthy active lifestyles for families and community.
The Centre remains one of the finest outdoor venues in the country to host an outdoor event. Wascana Centre is the host facility of over 400 events annually, including flagship events like the Queen City Marathon, Dragon Boat Festival, Canada Day and Bazaart.
Wascana Centre is a part of our community, with hundreds of thousands of visits a year, places for learning and recreation. It is a welcoming place for everyone providing a place of work, education, recreation and natural beauty.
The purpose of Wascana Centre is to ensure that an area surrounding Wascana Lake be devoted to the:
Development of the seat of government
Enlargement of educational opportunities
Advancement of cultural arts
Improvement of recreational facilities
Conservation of the environment